about the picture
Inventory for green forestry plan in Ubbhult 1996. From left forest inspector Nils-Göran Nilsson and members Gunnar and Ulla Nicklasson.
The new forestry policy marked the start of a growing commitment to nature conservation. Södra's Board quickly introduced an ambitious action plan for the association to combine nature conservation with timber production, and employed an experienced forest ecologist, Gustaf Aulén.
Green forest management plans
In 1996, Södra launched the first green forest management plans in Sweden, with four codes for the various forest-management types on an estate. The codes are PG (Production with general conservation considerations), C (Combined objectives), NS (Nature conservation, requires management) and NO (Nature conservation, to be left untouched). Södra's members have voluntarily allocated at least 130,000 hectares of productive forest land for nature conservation, an area the size of 200,000 football fields.
In 1997, Södra began monitoring the considerations taken during harvesting operations and compiling a Green Balance Sheet. The results of the Balance Sheet are an important tool for continuously improving consideration-related aspects.
Knowledge sharing
To spread knowledge about forest ecology and provide suggestions for suitable nature conservation initiatives, Södra published a book in 1997 – Life in the Forest (Sw: Liv i Skogen). 30,000 copies were printed and distributed to members and were used for many years as course material for training programmes for personnel and forestry contractors. The next book, Aquatic environments in forests (Sw: Skogens vatten), was produced in co-operation with other forest-owner associations and published in 2011. The book contains practical advice for water consideration measures, and a totally new method for assessing the conservation values of aquatic environments, dividing them into four different blue management targets.
Green and blue driving licenses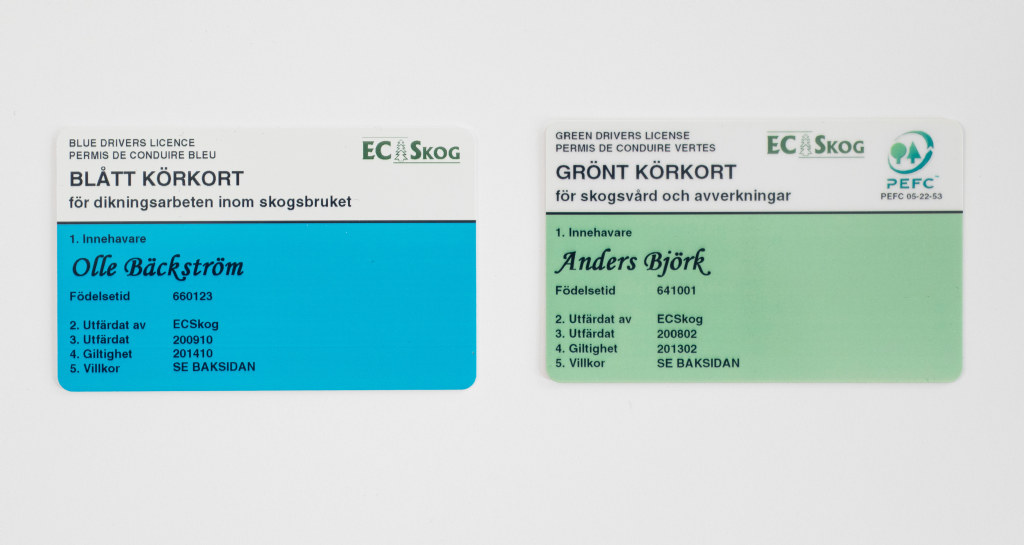 Contractors performing forestry measures on behalf of Södra must hold a green driving license. The license is issued after completing a special training course in environmental stewardship and consideration of social interests. Those working with ditching and ditch clearing are also required to hold a blue driving license, with a focus on aquatic environment management.
Training programmes in conservation biology and forest stewardship are now held every year. They are mainly intended for Södra's forestry officers, green planners and elected nature conservation representatives.
Nature conservation from a landscape perspective
In 2003, Södra launched a totally new tool called Forest Natural Value Regions for Southern Sweden. The publication was produced in collaboration with the Forestry Research Institute of Sweden. The aim of the natural value regions is to factor in the important landscape perspective in connection with forest management planning and the prioritisation of both voluntary allocations and general considerations. A new revised and extended edition of The Natural Value Regions was issued in 2015 and has attracted a great deal of interest from other forestry operators as well as the authorities.
Forest certifications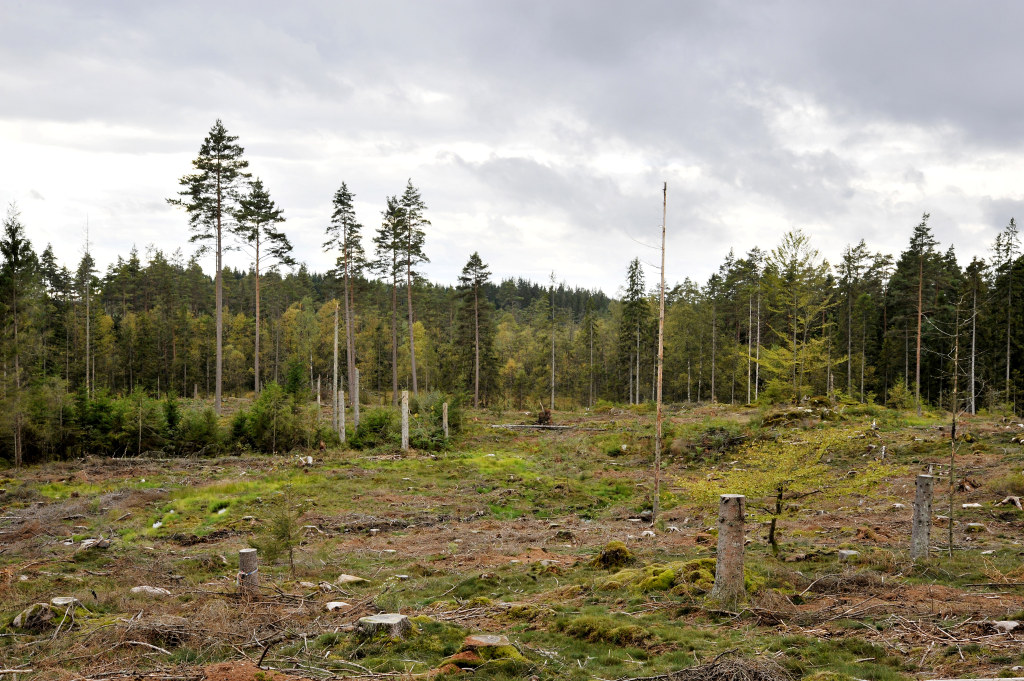 Södra played an active role in the formation of PEFC™ (Programme for the Endorsement of Forest Certification) and in 2000, members began obtaining PEFC certification. In 2009, Södra also joined FSC® (Forest Stewardship Council) and most members are now dual-certified. In 2002, PEFC developed a certification system for forestry contractors, which was a major step towards reaching out to those who do the bulk of the work in forests with a nature conservation message. The certification also includes responsible management of timber production and compliance with some social standards. Forest certification is, therefore, a direct application of the forestry policy's objectives.
Nature conservation is a never-ending process that must be continuously pursued and developed. The key players are Södra members and the contractors who are working in the forest.