Mönsterås' vision – the most digitally advanced wood yard in Europe
The wood yard at Mönsterås will be the most digitally advanced in Europe by the end of 2020. If everything goes according to plan, that is, and we are firmly on track. "We have introduced a number of digital tools and they are giving us better control of the wood and chip quality, fewer production disruptions and a safer work environment," said Johan Sjögren, head of wood chip and biofuel production.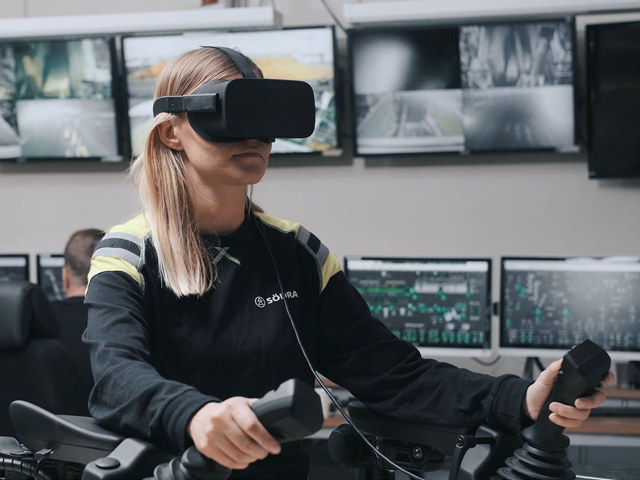 The aim of the digital journey is to identify safer and more efficient solutions, and to achieve greater process precision.
Wood raw materials account for some 70 percent of a pulp mill's incremental costs. There are major savings to be made in having good control of the raw material input and the wood debarking and chipping process.
One example of our investment in technology is the introduction of VR to enable remote control of the cranes from the control room. Other investments include process monitoring, quality control and follow-up.
This overall approach makes a difference
What makes the initiative at Mönsterås so unique?
Other facilities have also installed parts of the system that we are investing in, but no one has addressed the whole flow like we have – from controlling the quality of the wood fed into the process until debarking and chipping, and the quality of the chips. The overall approach also includes close cooperation between operations and maintenance. We are also focusing on developing the expertise of process and maintenance engineers in this new technology.
Will you reach your goal?
"Yes. We have a few challenges ahead of us, but if everything continues according to plan, we will reach our goal next year," said a hopeful Johan Sjögren.