Long-term economic instruments for liquid biofuels welcome - but avoid price increases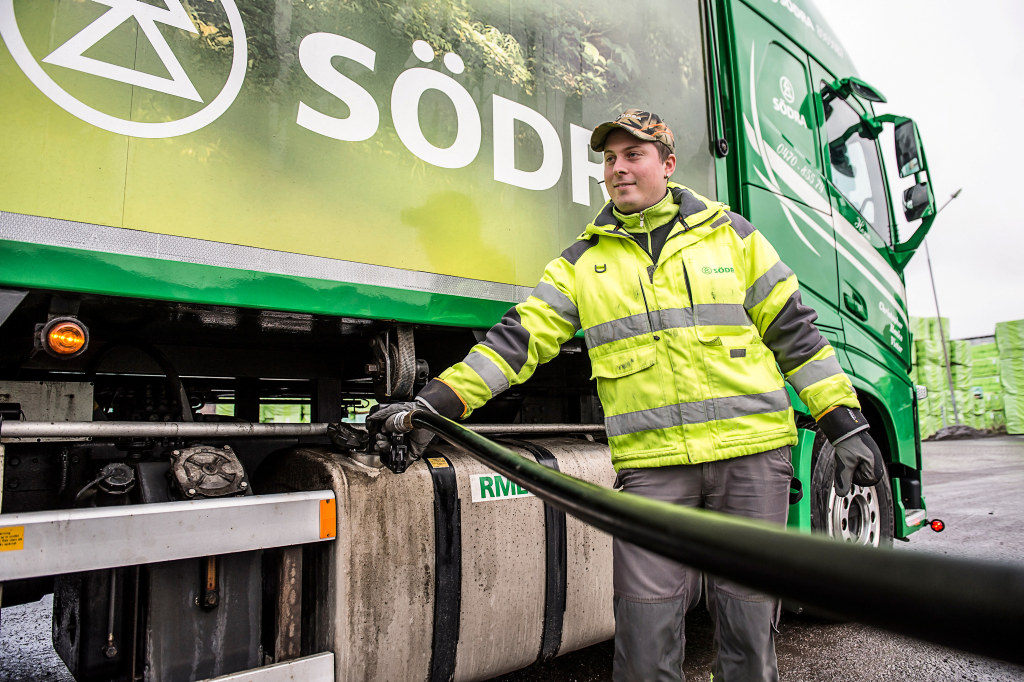 Two directions are now available for liquid biofuels in Sweden; a fast track and a track for the future. The government's proposals for a new system of taxation for fuels, with a focus on climate benefits, contains several positive elements. However, it still lacks clarity about rules in the longer term for the completely fossil-fuel free alternatives.
Forestry is a green industry, and its potential is enormous in contributing with new, long-term sustainable solutions for products that have previously been limited to fossil raw materials. One such product is liquid biofuel. We have already begun work at Södra, and projects include the commercial launch – together with a number of other companies – of green diesel[1]. But more needs to be done, much more, if we are to reverse the emissions curve and achieve the target of a fossil-fuel free vehicle fleet by 2030. We are therefore happy that the government has presented a proposal that clarifies the long-term conditions for Södra and other operators in the industry.
Using a combined system, where "low blend" liquid biofuel (fuel with a low admixture of renewable raw material) receives a reduction obligation, and "high-blend" liquid biofuel (fuel with a high admixture of renewable raw material) receives tax relief, two directions become available; a fast track and a track for the future. We need both a gradual increase in low-blend fuels, as these can replace large volumes of 100 percent fossil fuels in the short term. But we also need a way forward for the high-blend products, to intensify the initiative for entirely bio-based fuels. Here, we want our policy-makers to clarify rules in the long term for the high-blend products, which in the current proposal are only offered an exemption until 2020.
Policy-makers must also review the issue of cost. In the present proposal, there would be an annual price increase of SEK 0.10 per liter from 2019. This entails significant amounts of money for both companies and private households. This should be changed so the new system becomes cost-neutral compared with today's system, which was the government's original ambition.
We in Sweden have every opportunity to achieve a progressive future development in this field – we have a large supply of the most fantastic raw material imaginable in this context. A raw material that grows. The forest. If we are given a regulatory framework that is long-term and stable, as green producers we would be provided with the necessary conditions for long-term investment and development. If we are offered these conditions, we can and want to be a part of moving Sweden into a fossil-free future.
Henrik Brodin, Strategic Business Developer for biofuels, Södra
[1] We manufacture green diesel from tall oil through our participation in the company Sunpine