Södra offers the concept Fiber Education. It is an opportunity for you to increase your knowledge about fibres and fibre treatment. We will arrange a set-up that will match your needs and requirements and make sure that you will get the most out of each session. The aim is to offer a broadened as well as deepened understanding that will improve the way you use our fibres in your processes and products.
Courses in two different formats:
Customised sessions for individual customers, which is particularly suitable for operators and engineers. We tailor these sessions on request and on the spot at your premises. If possible, each session is held in each customer´s native language, with all documentation in the same language.
Open two-day courses at our R&D Department and pulp mill in Värö, Mörrum or Mönsterås, Sweden, to which customers are invited to send their operators and engineers to participate.
Fiber Education concept open two-day course
The Pulp+ Fibre Education concept invites customers to Södra for a two-day Fibre Education course. During these two days, we give you the possibility to understand the complexity from planting in the nursery - to felling in the forest – to the various processes in our pulp mills. You will also learn how we work with R&D and environmental issues.
The agenda during these two days could include the following:
Wood structure and Fibre Morphology
Forestry incl. Forest Certification

Excursion to the Tree Nursery and the forest (see below)

Pulp Quality control

Fibre Treatment

R&D tour

Pulp production process

Mill tour at any of our three mills
Tree nursery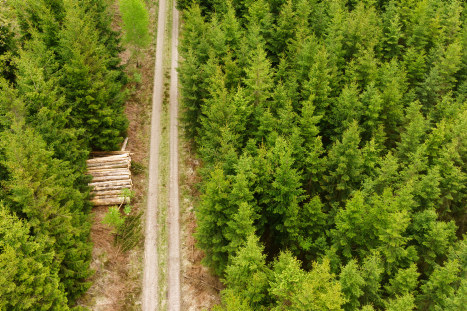 Each year, 35 million seedlings are cultivated at our nurseries in Falkenberg and Flåboda for forest owners in Sweden. We develop our own forest plants to secure a high growth in the forest and therefore achieve a strong supply of high-quality raw material. You will see our modern Nursery and see how the process of seeding to the sorting of plants.
Forest excursion
The interest in environmental certifications such as PEFC and FSC has increased dramatically. Environmentally certified products depend on certified raw materials. Södra´s forests are maintained in cooperation with 52 000 individual forest owners. Many of them live on their properties and treat their forests as their own backyard. Consideration for the environment is a part of the owner´s daily life. We are proud to take you on a trip to the forest where you can feel, see and experience the forest from where the fibres come from. Forestry experts from Södra will guide you on this forest excursion.