At Södra we are proud that we always put the forest first. After all, our members and forest owners are one and the same: Their forests guarantee that we will have a secure supply of high-quality raw material for generations to come, and that the environment and sustainability will always be at the core of everything we do.
Ever since Södra's first pulp mill started up in 1938, we have been seeking to balance innovative thinking with energy efficiency. We know that our customers can never stand still, so neither can we. We believe there are many more bright ideas waiting to be discovered from the forest and that together we can harvest them. Our 5 billion SEK investment to expand our capacity, optimise product quality and increase our energy efficiency yet further is a good start.
The paper pulp market is growing globally, and now it will be possible for us to continue to grow together with our customers. We already supply high-quality pulp to a number of different customer segments, and we can now develop and underpin this. Our aim is to be the first choice for customers.

/Lars idermark, södra's ceo
Expansion Värö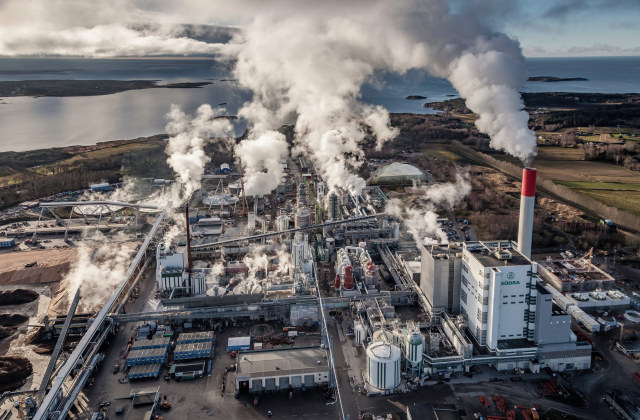 The Board of Directors at Södra made a decision at a meeting held on 24 February to invest four billion Swedish kronor in a massive expansion of Södra Cell Värö.
The expansion involves increasing current annual production capacity of 425,000 tonnes to 700,000 tonnes. It will make the mill one of the biggest in the world in terms of softwood sulphate pulp production.
"This expansion is a vital part of our strategy, and a must if we are to be able to develop our business. The paper pulp market is growing globally, and now it will be possible for us to continue to grow together with our customers." Lars Idermark, CEO and Group President, Södra
As well as increasing pulp production, the project means that the mill will be made even more energy efficient. Södra Cell Värö is already independent of fossil fuels during normal operation. Supplies of green energy will be increased still further thanks to this investment.
If the environmental permit process goes according to plan, the expanded mill will be ready to start up in the third quarter of 2016. The project will create 400 FTEs over a period of ten years. In the long term, it will also create 20 or so new job opportunities at SCV and 220 job opportunities within surrounding businesses such as Södra Skog.
The expansion in details
Chip plant
Addition of another debarking line
New screening equipment
New bark dryer
New sawdust stack
Digesting plant and pulp mill
New digesting plant with continuous digester
Refurbishment of the pulp line
New oxygen plant
Both ECF and TCF bleaching
Turbine/cooling tower
Extended soda recovery boiler
Supplementation and expansion of the evaporation facility
Another turbine with condenser stage
New cooling tower
Drying
Refurbishment of drying machine
Causticisation
New lime kiln (previous project, commissioned in spring 2014)
New white liquor filter
Logistics
Expansion of woodyard and storage areas on the mill site
Management of increased transportation by road and rail
Sustainability
New biological treatment plant for wastewater
Filtering of wastewater
Noise-reducing measures
Flue gas cleaning
Staff
Major training and skills initiative
Participation from all departments
New development opportunities
Shedule for the Värö expansion

| | |
| --- | --- |
| February 2014 | Board decision on investment. Environmental application to the Environment Court in Vänersborg. |
| April-june 2014 | Procurement of primary machinery and construction contract |
| September 2014 | Permit for commissioning and start of construction |
| May 2015 | Preparation work and start of machine installation |
| May 2016 | Mill stoppage for 4 weeks, final installation |
| Third quarter 2016 | Startup of expanded mill, Södra Cell Värö |
Expansion Mörrum
On 16 February, the Board of Directors of Södra decided to invest SEK 1 billion in the pulp mill at Mörrum. The investment is the second stage of a long-term initiative at Södra Cell Mörrum, and will increase the mill's capacity by 45,000 tonnes.
The latest two decision means that Södra is now investing a total of 1.7 billion SEK at the plant in Mörrum and capacity increases by a total of 90 000 tonnes, 40 000 tonnes of dissolving pulp and 50,000 tonnes of pulp.
This is great news for us here at the mill, because our competitiveness and opportunities will increase. Södra's decision to invest in Mörrum is also important for the region.

/Stefan sandberg, site manager at södra cell mörrum
This latest investment includes a new evaporator, and a modernisation of the brown stock washing system in the dissolving pulp line, where pulp for textile uses is produced. A new evaporator will make it possible to increase the production rate, as well as deliveries of energy products, such as electricity, district heating and biofuels. The new investment will increase production capacity by 45,000 tonnes, bringing the total production of paper and dissolving pulp to 470,000 tonnes.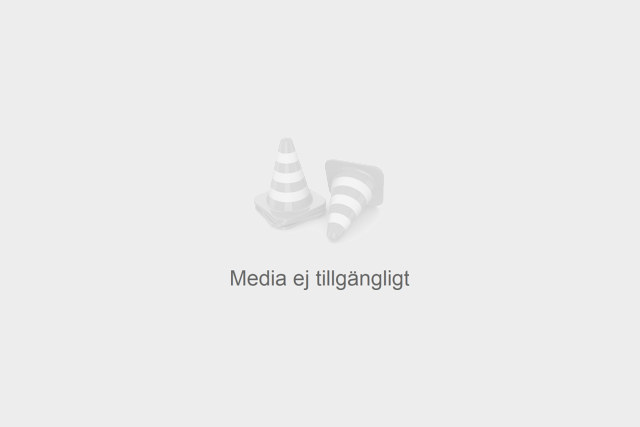 "The investment will allow us to meet customer demands for both paper and dissolving pulp. Our facility at Mörrum produces high-grade pulp with unique properties. We will now be able to offer higher volumes of these sought-after products to the market. In addition, dissolving pulp and paper pulp based on a renewable source are highly interesting from a climate perspective. More and more people are beginning to see the significance of finding materials that facilitate the transition toward a fossil-free society," says Stefan Sandberg.
The project will commence in spring 2016 and is scheduled for completion by November 2017.
The expansion in details
A new chip plant with two separate debarking lines – one for softwood and one for hardwood chip production.
Modernisation of the brown pulp washing and screening units on the softwood pulp line.
Pulp Quality
Wood debarking and wood chip production will be state of the art, creating a first-rate raw material for pulp production.
The modernisation of the brownstock washing line will result in better runnability and thus even higher pulp quality consistency.
New screening equipment throughout the whole fibre line will result in very high cleanliness of the pulp.
Sustainability
Lower energy consumption
Reduction in the use of chemicals
Lower emissions of organic compounds to water
Shedule for the Mörrum expansion

| | |
| --- | --- |
| December 2015 | Softwood pulp line |
| March 2016 | New wood room facilities |
Investments in Mönsterås
Södra will invest more than SEK 300 million in its pulp mill in Mönsterås. The investment will result in more efficient energy utilisation and enhanced productivity at the mill.
The Mönsterås pulp mill is Södra's largest with total annual production of 750,000 tonnes of softwood and hardwood pulp. Mönsterås is Södra's oldest mill, founded in 1958, but is also one of the most modern of its kind in the world as a result of successive investments. This latest investment, now approved, relates to the expansion of the evaporation plant.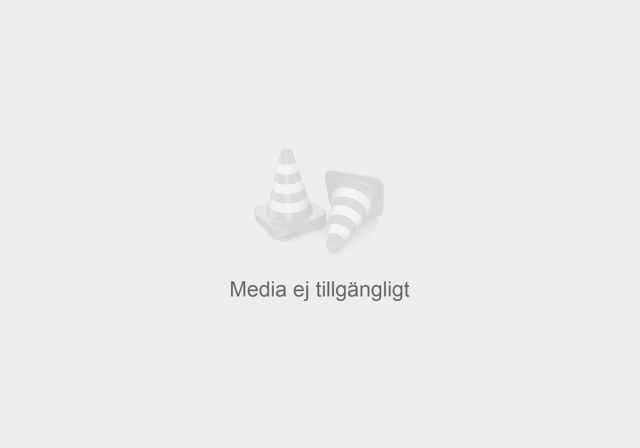 Södra is undergoing an intensive expansion period and the investment that is now being announced is a further step in improving production, assuring and enhancing the already-high quality of its pulps and optimising energy utilisation.
Södra's largest ongoing investment is the expansion of the pulp mill in Värö totalling in excess of SEK 4 billion. The project will increase annual production at the mill from 450,000 tonnes to 700,000 tonnes. In addition, an investment of SEK 700 million is being made in Mörrum to increase pulp production. A new chip plant will be constructed and one of the two pulp lines will be upgraded.
"These investments will further strengthen the mill's significant role at Södra. Interaction between good equipment and dedicated people who manage projects , operation and maintenance of facilities and continuous improvement in the best way , gives us high availability and high competitiveness . "Carsten Wieger - Mill Manager Södra Cell Mönsterås.
The investments in detail
New feeding system and new thawing equipment in wood room
New bleaching reactors
Two new evaporators
Wash press rebuild (Pro-dry) and new pump for washing liquorImproved feeding system for biofuel to the lime kilns
Pulp quality
An upgraded feeding and thawing system will improve debarking which will mean a reduction in bleaching chemicals and a cleaner pulp.
More retention time in the bleaching process makes it possible to reduce the bleaching temperature for a more selective bleaching which means stronger fibres.
Sustainability
Lower energy consumption
Reduced chemical consumption
Schedule for the investments

| | |
| --- | --- |
| January 2015 | New bleaching reactors |
| February 2015 | New feeding system and new thawing equipment in wood room |
| April 2015 | Improved feeding system for biofuel to the lime kilns |
| October 2015 | Wash press rebuild (Pro-dry) and new pump for washing |
| October 2016 | Two new evaporators |