Sustainable pulp Sustainability permeates all Södra's operations, from seed to finished product. We have a unique resource – the wood from our members' responsibly-managed forests.
All the wood that we use is traceable and all the pulps in our broad product portfolio are available as PEFC™ or FSC® certified. Our pulps are produced in mills with controlled process water systems. The mills' efficient energy systems deliver electricity, district heating and biofuel to their local municipalities and when carbon sequestration in the forest is added into the equation, Södra is even better than carbon neutral; we are carbon-negative.

All our pulps are approved for the Nordic Swan and EU Ecolabel.
We are committed to transparency which is why all values and data are available online, as well as in our annual and sustainability reports. If you have a sustainability-related question or perhaps a challenge related to developing sustainability within your own product portfolio, then do get in touch.
Our experts will be only too willing to help
Timber is the natural building material of choice As pressure on the world's finite resources continues to intensify, we face a growing problem: How do we meet the needs of increasingly-demanding consumers for high-performing goods and protect our planet at the same time? At Södra it's a question very close to our hearts because our passion in life, and the source of everything we do, is the world's ultimate sustainable material - wood.
The house-building sector in particular wants to reduce its impact on climate change, but it also seeks efficiency and value for money. At Södra we are constantly developing our skills and understanding when it comes to creating value for our customers. Timber has significant environmental benefits for construction compared with alternatives such as concrete, steel and masonry. Natural, renewable, non-toxic, recyclable and bio-degradable, timber also provides excellent levels of thermal insulation. It is also cost-efficient and has the lowest energy consumption and the lowest carbon dioxide emissions of any building material. And wood requires less energy in the building process compared to concrete.
Timber construction is climate-smart
Timber also stores large amounts of carbon dioxide. Growing trees absorb carbon dioxide which is then stored in the timber, even when the timber is processed and used to construct a building. We use timber sourced from forests which are managed to the highest environmental standards, with re-planting and renewal programmes.
Our products can be delivered with Chain of Custody certification from PEFC™ or FSC®, an assurance that the wood raw material is a product of responsible forestry and that its origin has been verified. Such a secure and transparent supply chain means total peace of mind for our customers when it comes to environmental credentials.
More forest birds and more nature conservation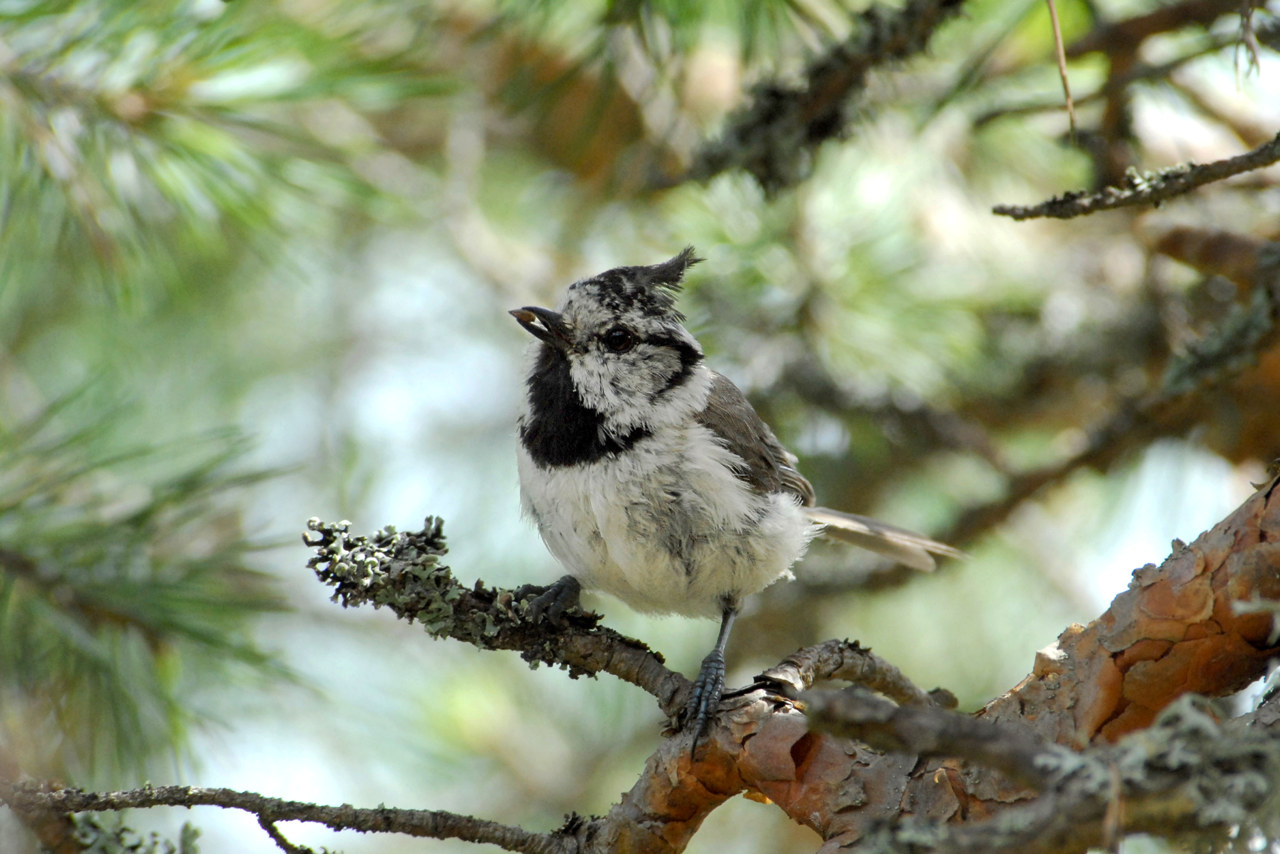 Over the past 20 years, conservation considerations in forestry have increased in the form of more trees being retained for biodiversity, a higher percentage of hardwood forest and the creation of more high stumps. Comprehensive efforts with nature conservation have also promoted forest bird populations. According to a survey conducted by Lund University, the number of birds in Swedish forests has increased over the same period. Of 58 species of forest birds, 33 increased, 6 decreased and 19 remained at the same level.
"These two factors combined indicate a highly positive trend. Södra has been working systematically to improve nature conservation in forestry since the 1990s with the aim of strengthening biodiversity. The growing number of birds in forests is due to several underlying factors – ongoing climate change is believed to be one, but we are also seeing how a greater focus on nature conservation has promoted forest bird populations," said Therese Lindström, ecologist at Södra.
Consideration measures that have increased in forestry include the creation of more high stumps during harvesting and leaving dead wood and more trees to improve nature conservation. Södra's follow-ups after harvesting show that an average of 20 trees are now retained per hectare, compared with 14 in 2007. The study also shows that areas of hardwood and old-growth forest have increased. According to the National Forest Inventory, the number of hardwood trees in southern Sweden has risen by 120 million over the past 25 years*, which has also promoted bird populations in forests.
"Consideration measures and higher volumes of hardwood are creating more habitats for birds. They are also increasing the number of insects, providing more food for birds. In its nature conservation activities, Södra strives to combine considerations at multiple levels, ranging from forest owners making voluntary allocations of high-conservation-value forest where measures can be taken to improve environmental values, to considerations in production forestry. Our aim is to combine good nature conservation with effective production," said Therese Lindström.
According to the Swedish Bird Survey, three of the bird species that increased during the 1998–2015 period are the wood pigeon, crested tit and long-tailed tit. Two of the species that declined are the black woodpecker and redwing. There was no change in the population of wood warblers. The survey is carried out by a team of researchers from Lund University using data from the National Forest Inventory and data gathered annually from hundreds of ornithologists across Sweden. The study was published in the international journal Forest Ecology and Management in 2017.
*The calculation is based on the National Forest Inventory's data on the development of hardwood volumes, and on a 20-metre high birch with a diameter at breast height of 30 cm and a volume of 0.5 m³fo.
An attractive workplace Committed and motivated employees. That is what's driving us forward. Together with our employees, we are taking responsibility for becoming a next-generation forest company.
Our employees are a direct reflection of how customers perceive us. Employees are key to an attractive workplace and enable us, as their employer, to deliver value. This year, we have been recognised as Sweden's most attractive workplace which, of course, makes us very proud.
"The results of the study were very clear. Södra is a highly appreciated and sought-after employer and the journey to achieve a top ranking among such intense competition is incredibly impressive, said Johan Lagercrantz, CEO of Randstad.
Randstad Employer Brand Research is the largest employer branding survey in the world and every year, Sweden's 150 largest employers, with more than 5,000 people, take part in the study. The participants give their views of companies and say what they think is most attractive in an employer. The target group is a broad survey pool of students, employees and job seekers aged 18-65 across Sweden.
The three factors considered key to our top ranking are our reputation, our financial stability, and our social and environmental contributions.
"It feels fantastic! We should all be very happy and proud to receive this honourable award. It is a prize for 3,400 fantastic employees, and a result of the joint and dedicated efforts taking place at Södra every day," said Christer Thörn, HR Director.
Responsible employer and committed employees is one of our sustainability targets. As an employer, it is important for us to take responsibility so that employees can feel safe and secure at work.
We will continue to deliver on our sustainability targets and live up to our distinction as Sweden's most attractive workplace. We want to be a reliable partner to our customers, and an employer who promotes the development, health and future of our employees.
Report: Randstad Employer Brand Research 2018