Frankenhuis joins OnceMore® by Södra on its journey

The Netherlands-based sustainable textiles processor Frankenhuis, part of the Boer Group, is to play a major part in growing OnceMore® by Södra towards its target of processing 25,000 tpy of textile waste by 2025.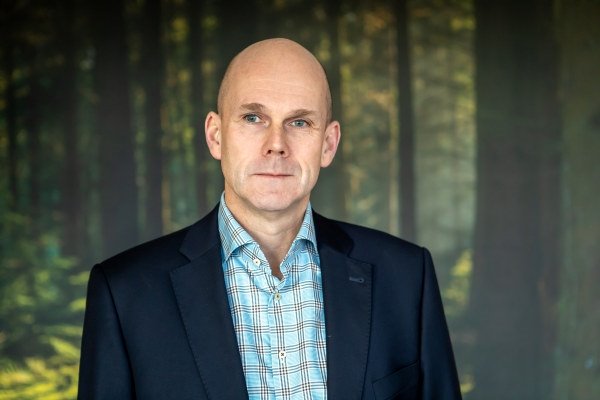 Frankenhuis will provide regular shipments to Södra of processed textiles based on the specifications required for cotton content and general quality. Frankenhuis spreads its net wide to source pre- and post-consumer textile waste and has the sophisticated processing facilities to provide a consistent quality to the OnceMore® line at Mörrum. It will provide a substantial proportion of Södra's waste textile needs and has the capacity to increase supply in line with Södra's requirements.
"As our capacity and sourcing needs grow, we need to work with partners which can provide the volumes we require without us having to manage potentially hundreds of supply streams," said Niclas Berg, Södra Director, Sourcing Excellence & Projects. "Frankenhuis, with its parent company Boer Group, has an established and market-leading collection and processing capability which is ideal for our needs. They have the facilities to sort and manage the waste from textile processing, including buttons, zips and other materials which we cannot handle ourselves. It allows us to concentrate on what we do best, which is the industrial-scale recycling of sorted textile waste which we then combine with forest raw material to create OnceMore® pulp."
The collaboration with Södra also represents an evolutionary step in Frankenhuis's contribution to textile circularity. Frankenhuis co-owner/partner Tich Vanduren explains: "This is the first time we have worked with a company which is undertaking chemical recycling of textile waste on an industrial scale, which means materials which previously had to be incinerated can now become textiles again. Garments which previously were not suitable for the second-hand clothes market, for example, can now be processed by Södra, which represents a potentially huge saving in CO₂ emissions."
"This is a true partnership," added Berg. "Combining know-how in our respective fields, we are building a solution which will bring thousands of tonnes of textiles back into a circular, textile-to-textile model. It helps give us confidence in our targets and encouragement for a sustainable future."