"Set out the vision then scale it up." Åsa Degerman defines her new role
We are delighted to announce the appointment of Åsa Degerman as Project Manager for OnceMore®. Åsa joins us from Essity where she spent the last 11 years as Business Development Manager and Global Brand Innovation Manager.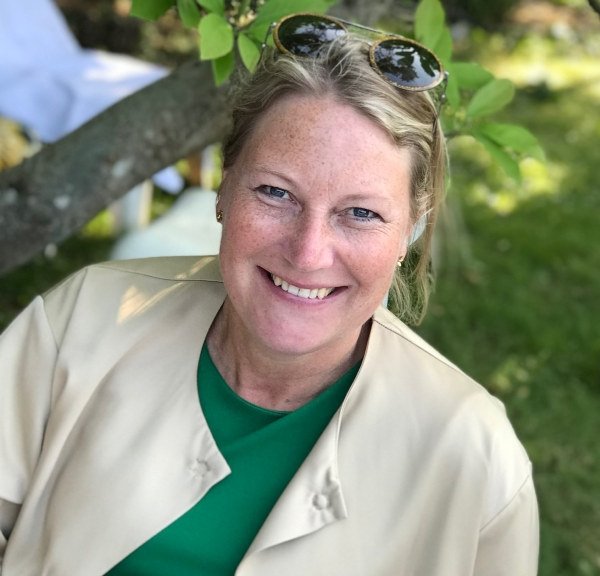 "My main interest is finding and developing new circular concepts, so the opportunity to help grow OnceMore® and close the loop for textiles was instantly appealing," Degerman comments. "My experience in growing Essity's Tork PaperCircle® and introducing the first recycling system for paper hand towels will hopefully prove useful."
Degerman recognises she has quite a task ahead. "The job is about setting out our vision for a more circular textile industry and then scaling it up. It requires communication with everyone from production to partners across the entire value chain. It's about finding commercially-viable solutions, balancing sustainability with economics. A closed textile loop is still in its infancy. We are pioneers here and we cannot do it alone.
"I will be seeking to work with a range of different partners to establish the infrastructure we need to make a meaningful difference. Hopefully we will see legislative support at national and EU level too because we need it. The whole system needs to work together.
"We have the wake-up call to act, and we must. We are at the start of a journey, but we need to look at the way we consume and how we design textiles for the future, as well as educating the consumer so they can make sustainable choices. We need to be transparent, and we need to make the ecosystem and the new value chain visible so that everyone is engaged, from legislators to producers and end users.
"It's a huge task but there is no going back. The future will be about more recycled and circular materials, that's clear. We will take it one step at a time. I'm grateful to Helena Claesson (who was acting as interim Manager and is now Development Project Manager) and the team who have done an excellent job in laying the foundations for success. Now onwards and upwards!"