The technological breakthrough is also one example of how academic research can provide evidence and ideas for how new processes can be designed on an industrial scale, and thereby lead to new business.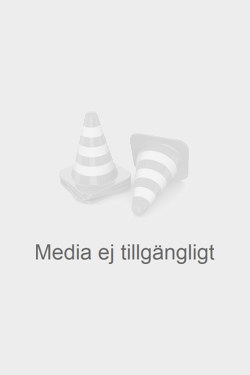 When Harald Brelid was working at Chalmers University of Technology in 2011 he became involved in the Mistra Future Fashion research programme, which was aimed at achieving a systemic change in fashion. He was inspired by the idea of recycling cellulose fibres to achieve a sustainable recycling solution for cellulose-based textiles. He left Chalmers in 2012 and started working at Södra's Innovation department. Before leaving, he employed a new PhD student, Anna Palme, to research his idea. Harald continued to be involved in this research as her supervisor.
"Anna and I started by exploring possibilities for recycling pure cotton textiles, but soon realised that nearly all fabrics are made from mixed fibres. And these mixed fabrics have so far presented the biggest recycling challenge. Researchers and companies have worked frenetically to find a solution. Only a very small percentage of the over 100 million tonnes of textiles produced every year are currently recycled. We started a research project at Chalmers to explore the possibility of separating cotton from polyester at laboratory scale. The team also included researchers from RISE and I would especially like to mention Hanna de la Motte who contributed valuable expertise in analysis methods," said Harald Brelid, senior specialist at Södra Innovation & New Business.
In 2016, Anna presented the results of her research to Södra Innovation & New Business. Johannes Bogren was in the audience.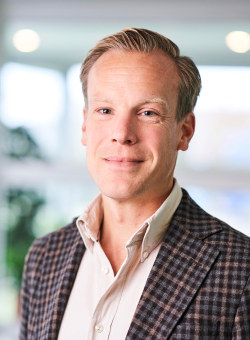 "During the presentation, I started thinking about whether Södra could develop an industrially-applicable process for the separation of cotton from polyester. I then spoke to Harald who said, 'Yes, I think that would be possible to arrange in some way.' The next step was to sell the project internally at Södra and determine whether we could also collect textiles – our core mission is to take care of our members' forest products. We solved the problem by replacing imported wood with textiles. Södra's management was positive to the project and we were given the green light to start lab trials," said Johannes.
In 2017, small-scale lab trials started at Södra Innovation & New Business with small pieces of 1x1 centimetre fabric.
"We then developed a process that enabled efficient removal of the polyester from the blended fabric. The recipe is a secret – but it's basically involves dissolving the polyester fibres in poly/cotton blends. Following this technological breakthrough, a pilot trial was quickly introduced at the Mörrum pulp mill. In spring 2019, a first attempt with half a tonne of textiles was carried out. We ran a second trial not long after, this time on 18 tonnes. The fibres were then added to our dissolving pulp, which will eventually be offered to those customers that produce viscose and Lyocell. These materials can then be offered to end-consumers in the form of clothing, textiles or other products. The production volume for this year will be about 30 tonnes, but our ultimate goal is about 25,000 tonnes of textiles per year," said Harald.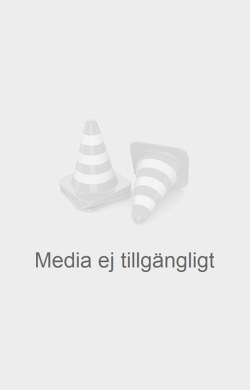 Anna Palme has been employed as a specialist at Södra Innovation & New Business since August of this year.
"Södra's decision to conduct lab trials was based on Harald's idea and my research. My research also shows the huge demand and interest in the industry for textile recycling. I have received awards from Renova and the King Carl XVI Gustaf 50th Anniversary Fund for Science, Technology and the Environment, for example. My research project inspired a commercial idea and I gained a great deal of expertise, so now I can work as a specialist in the field. Successful collaborations between academia and industry partners develop competency and lead to a more sustainable world," said Anna Palme.
This marks the start of a new and exciting journey for Södra. We can now offer circular flows of textile fibres so that a sweater can become a sweater once more. We are now actively seeking partners and customers worldwide to supply us with used textiles. We will provide regular updates, so stay tuned. Would you like to supply us with textiles and be part of this journey towards a more sustainable world?
Please contact us! oncemore.sodra.com