Stories and documentation about the history of your forest estate from former owners
Site directive
Images from mobile phones, forestry machinery and drones
Water map, site directive
Forest-economic advisor
Forest Owner app, digital forest management plan
---
Our digital services include:
Action proposals
Forest estate agreements
Forest-economic advisory services
Digital advisory services
Forest Owner app
Smartphones, tablets and computers are keeping us increasingly connected. The concept of "Internet of Things" is being heard more frequently. So much is happening and technology is moving fast. The world is expected to have 50 billion connected devices by 2020.
Automation and the development of IT systems at Södra's mills has been taking place for a long time and we are making substantial investments in IT development. Both pulp mills and sawmills – and their associated services – have been digitally adapted for continued development. But we see particularly strong development potential in the digital service packages we offer you as a member for meeting new needs.
Our vision is that digital technology will help you gain a better understanding of your forest – when you are both in your forest and when you are not. The aim is simplify and improve your experience as a member and forest owner. And we are making good progress. But Södra's offering contains more than new digital services and IT training programmes. Face-to-face meetings between you and Södra is how long-term relationships and value generation for your forest estate continuously evolve.
CONTINUOUSLY UPDATED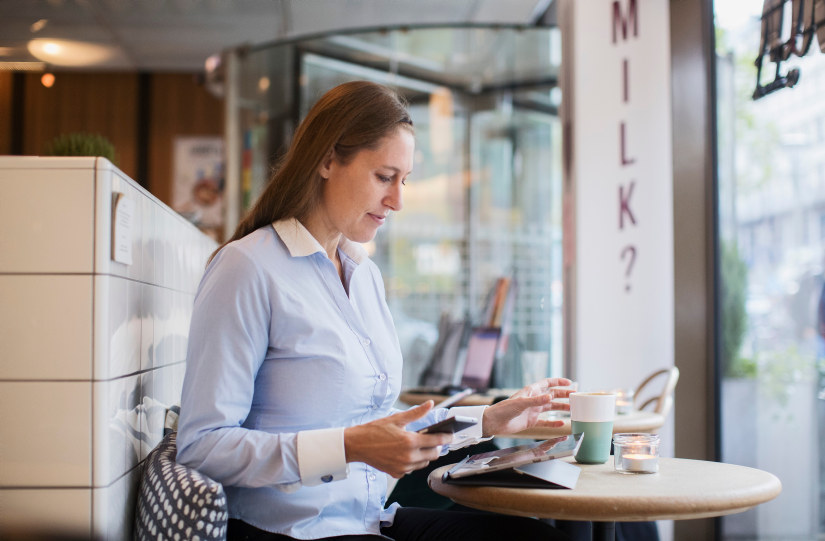 Södra was already at the forefront in 2012 when we launched the Forest Owner app. Since then, the number of users, services and amount of forestry data in the app has risen dramatically. At first, you could only see forest estate boundaries. Now you can follow ongoing forestry assignments in your mobile, and basically take care for your forest directly from within the app via the Green Forest Management Plan.
Södra's latest step towards digital forestry was the water map, which was launched last summer. Using laser scans to make calculations, this service provides you and contractors with an image map to show where your forest land is wet or damp. Contractors can also edit the site directive from within the app for items that are not marked, such as cultural relics, watercourse crossings or ditches. Your forest is continuously updated. This helps to protect the values contained in your forest and further reduces the risk of driving damage.
CREATE A UNIQUE STORY Within the not too distant future, "crowdsourcing" will make it possible to obtain more and more information about your forest estate from a wide range of sources. This will make it possible to create new values in relation to your estate.
Digital data from satellite imagery and drones (with dispensation from current legislation) combined with laser scanning and orthophotos (aerial photographs that are geometrically corrected for map applications, for example) will provide in-depth and wide-ranging information about the current status of your estate. This can be combined with digital stories about how your forest estate was managed by previous generations. By linking the past and the present with your future goals, you can create a unique story about your forest estate in real time.
In face-to-face meetings with your forest-economic advisor, the digital forest will help you discuss important decisions about the future and realise your forest estate goals. Södra shows the way for the next-generation of forest owners.